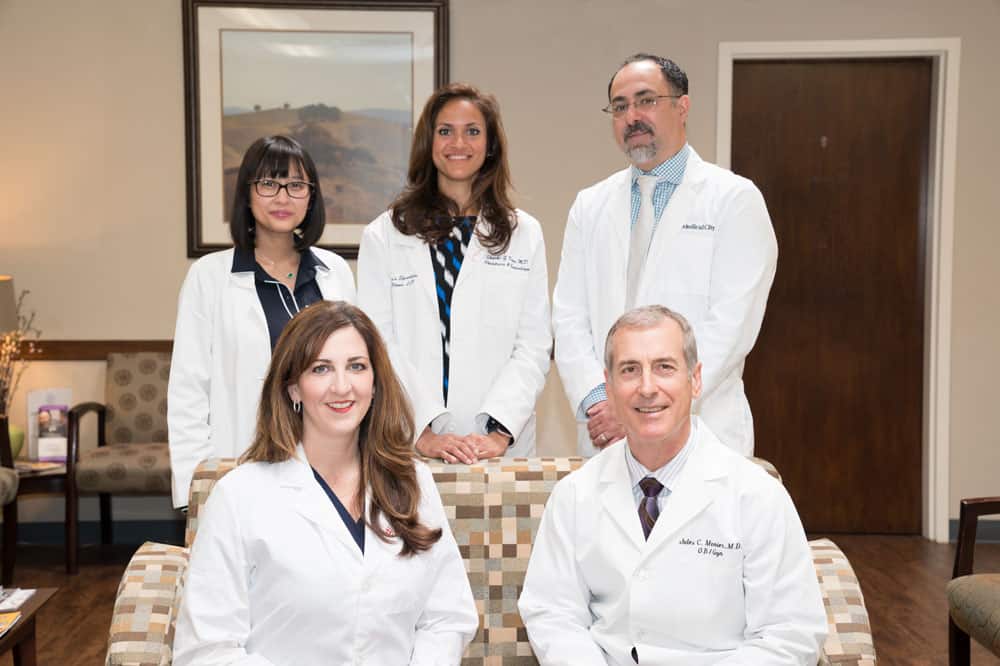 3D mammograms are an FDA-approved advanced technology that creates a 3D picture of each breast. These multiple angle images give doctors a clearer image of breast masses, making it easier to detect cancer. The 3D mammogram specialists at the Women's Specialists of Plano offer the diagnostic procedure to women in Plano. Contact the WSOP team today!
An Overview of 3D Mammograms
A mammogram is a specific form of x-ray used to produce images of the breasts. It is the best radiographic method available to detect tumors, especially since it is able to show tumors that are too small to be felt, and is thus indispensable for women over 40 years of age. Women's Specialists of Plano continues to lead the way in the Plano, Frisco and Dallas, Texas area by providing the latest technology to patients. This includes 3D mammograms as a breast cancer screening tool. This advanced technology recreates a 3D image of the breast by taking multiple x-ray angles, providing physicians with a clearer view to detect possible cancer.
What is a 3D Mammogram?
A conventional screening creates a two-dimensional image of the breast from two x-rays of each breast. 3D mammograms are an FDA-approved advanced technology that creates a 3D picture of each breast. These multiple angle images give doctors a clearer image of breast masses, making it easier to detect cancer.
Any women requiring a screening should consider a 3D test since the technology makes it easier for physicians to detect breast cancer even earlier. Women with dense breast tissue may benefit even more since the screening tool provides a clearer picture.
Mammogram Preparation
No dietary changes necessary, although women who are sensitive to caffeine should refrain from its consumption two weeks prior, as caffeine can make the breasts tender.
Certain phases of the menstrual cycle, like premenstrual and postovulatory, can also make the breasts tender, which should be avoided, if possible.
A few hours before the mammogram, refrain from applying cosmetics, oils, creams and deodorant.
Provide the radiologist your previous mammograms for comparison.
The Breast Cancer Screening
Though the anticipation of breast cancer screening and the fear of discovering a tumor can lead to anxiety, a 3D mammogram itself is not painful. Some women may experience slight discomfort due to pressure.
Women notice little difference between 3D mammogram and traditional breast cancer screenings. The tube taking the x-ray sweeps across the breast in an arch. It takes approximately four seconds to obtain an image, just a little bit longer than a digital mammogram. A 3D screening produces more images, so it does take radiologists a little longer to read than a single digital mammography image.
It is important to note that more x-rays are needed for a diagnostic mammogram for women who have symptoms of cancer, or if a lump is detected.
Breast cancer screening is considered most beneficial to women over forty years of age. Not only are they at a higher risk for cancer, but their breasts have more fatty tissue, which makes the images much clearer for physicians. Although mammography is not 100% accurate, a regular screening can provide early detection of cancer. Studies show that regular screenings reduce breast cancer deaths by more than a third.
What to Expect from Mammogram Results
Some breast changes may be present, but most of these are not malignant. If the screening is confirmed 'normal', a breast cancer screening should be performed once every two years by women over the age of 40.
If the x-rays show abnormalities, the radiologist may take more x-rays to ensure the clearest image possible. If there are malignant or cancerous lesions apparent on the x-rays, the patient will be informed of various treatment options, including radiotherapy, hormone treatment and chemotherapy. These treatments depend upon the individual woman and the type and size of cancer.
Women's Specialists of Plano offers advanced 3D mammograms to help detect breast cancer in women across the Plano, Frisco and Dallas, Texas communities. To schedule a breast cancer screening appointment, please contact our office today to speak with one of our staff members.